LETTER TO THE FOUNDATION FROM
ANDREW CLARK, DIRECTOR OF CHORAL ACTIVITIES

JULY 1, 2018
HARVARD UNIVERSITY • DEPARTMENT OF MUSIC
MUSIC BUILDING
CAMBRIDGE, MASSACHUSETTS 02138, USA
Tel: 617-495-2791 • Fax: 617-496-8081
About a month ago, you received an email from the Harvard Glee Club Foundation telling alumni about changes the Glee Club had made to its by-laws in mid-May to make the Glee Club a more gender-inclusive organization which the Glee Club had just shared with the Foundation. Since then, several of you have contacted the Foundation and a few have contacted me directly to ask how these changes will affect the Glee Club going forward. I would like to share my perspective and provide clarity on what these changes mean for the future of the group.
The students' decision, made after considerable discernment and dialogue, has opened up Glee Club participation to members of the Harvard community previously excluded (per the Glee Club's by-laws) from singing with the group. The by-law changes aim to shift the focus of eligibility away from gender to voice, specifically the ability match the range and tone quality of other TTBB singers. Now, all tenors and basses with the requisite skills and talent and voices that fit well into the chorus are eligible to audition for (and participate in) the Harvard Glee Club, not just those who are cis-gendered men as previously had been the case. In addition, the by-laws change also serves to correct past inequities by explicitly welcoming participation by transgender singers who now sing or previously sang in the Glee Club. This decision will thus make the Harvard Glee Club a more inclusive, welcoming, and more musical place.
As its conductor, my commitment to the artistic integrity of the Glee Club has not changed in light of this decision. These changes do not mean that the Glee Club will end up being a mixed chorus. The Glee Club has always been, is, and will continue to be committed to performing music originally composed for tenors and basses. Through our faculty-led auditions process, we will continue to select those students capable of producing a low-voice sound quality ideal for our low-voice repertoire.
I want to reassure you that no one within the faculty or administration at Harvard today – or, for that matter, within the larger choral field – is saying that we should do away with TTBB (or SSAA) choirs or the vast and rich repertoire written for these voices. The students and I remain firmly committed to the performance of TTBB, SSAA, and SATB repertoire and our choral program's unique three-chorus structure. At the same time, we need to be more thoughtful as to what performance of such repertoire entails. Male and female choirs developed within a tradition that viewed performance of particular repertoire as being appropriate for bodies which fit particular gender norms. As such, music scored for low voices is best performed by individuals with low voices which may or may not be part of men's bodies. Thus, to say a choir sings "tenor-bass music," rather than saying "this is a men's chorus," is to focus, appropriately, on voice over body.
The Glee Club will continue to admit those singers best equipped to perform tenor-bass music, a group that will certainly include cis-gendered men and now might also include transgender, non-binary or gender non-conforming individuals or, on occasion, cis-gendered women able to sing comfortably and healthfully in a low vocal range. To be clear: we will not admit new members into the Glee Club only to then transpose up the Glee Club's repertoire to better fit the higher vocal ranges of such singers, but instead will only admit new members if their voices are particularly suited to the performance of TTBB repertoire.
The Glee Club's decision to change its by-laws did not occur in a vacuum but instead is of a kind with the many conversations taking place within Harvard and the larger community on how to make the University and society more inclusive of historically marginalized people. Choral conductors and our national service organizations (Chorus America, the American Choral Directors Association, the National Collegiate Choral Organization, etc.) have been at the forefront of many of these conversations, particularly in how choral organizations should address issues of inclusion of transgender, non-binary, and gender non-conforming singers.
Perhaps one of the best discussions of these issues can be found in a recent report by the GALA Choruses, a national choral organization serving LGBTQ choruses throughout the U.S., entitled "Creating Inclusive Choirs." (http://galachoruses.org/documents/resources/Creating-Inclusive-Choirs.pdf). These guidelines, relevant to all choirs (particularly those made up of college-aged singers), make clear how a key step in admitting new members into a collegiate chorus is for the conductor to "assign voice sections for each singer dependent on their voice range and voice color" so that the singers are performing the part best suited for their vocal well-being. The report goes on to note that in response to the occasional singer "who requests to sing in a voice part that doesn't fit their range, [a] request [that comes] from a place of wanting to fit in with a traditionally 'male' or 'female' voice part," the conductor is encouraged to "support this student by listening to their voice and talking about the importance of singing within a healthy range for each individual," thus reassuring the conductor that "It is all right to be clear that you assign all singers to sections based on vocal range."
There's no sound more important to me than a healthy sound, whether it is a healthy low-voice, treble, or mixed sound. The vocal health of our students remains a pedagogical priority both for me and the other members of our conducting staff. Considerations of range, or tessitura, play a critical role toward the cultivation of healthy singing. Like the vast majority of my conductor and voice faculty colleagues, I strongly discourage sopranos and altos from singing tenor (as well as tenors or basses who wish to sing alto) out of concern for our singers' vocal health. While we occasionally transpose works up by a half or whole step (usually for intonation concerns), it would be irresponsible to radically transpose a work up beyond a TTBB range to accommodate altos or higher tenors as this would force our basses to sing in an unhealthy and unpleasant tessitura, which is a non-starter.
As Connor Horton wrote in his letter, these discussions of gender-inclusivity have only reinforced the Glee Club's commitment to furthering the tradition of men's choral music. Again, this is not a first stop into creating a mixed chorus. Unequivocally, the Glee Club will continue to sing works written for tenors and basses – the music that continues to provide great pleasure and meaning for our students as it did for you.
I close by suggesting that the Glee Club and I learned a lot from this experience, notably that we could have done a better job providing clearer and more timely communication to the Foundation and the larger alumni community as to the changes the Glee Club was contemplating in advance of the decision being finalized. We acknowledge that we could have been more considerate to the Glee Club's alumni (and other key supporters) in giving the HGCF Board and, by extension, the larger alumni body a heads' up as to the changes the group was contemplating in advance of the decision and welcomed alumni into a dialogue about how to respond to these circumstances. In short, I and the Glee Club's leadership recognize that HGC's alumni have a vested interest in the well-being of the Glee Club and, as such, we could have been more proactive in this regard. We remain grateful for the enduring support, concern, and love from our devoted alumni community. Thank you for all that you do to help us preserve and advance our proud tradition.
In Unity and Joy,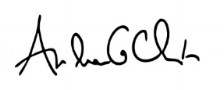 Andrew Clark
Director of Choral Activities, Harvard University